Health
Benefits of Carbon Laser Peel Treatment
Introduction
Carbon Laser peel treatment is one of the most effective ways of getting glowing skin. It is quite a painless procedure and is noninvasive. This treatment uses a special laser device to deliver a concentrated beam of light energy to the skin. The light energy breaks down the outer layer of the skin, which is then removed with a special suction device. This reveals a new layer of skin that is smoother and more even in texture and tone. Carbon laser Peel treatment provides a whole new layer to your skin.
Some of the benefits of Carbon Laser Peel Treatment
It helps in reducing sebum production.
Firstly, one of the better ways of the treatment is reducing the sebum production on your skin. Having excess sebum leads to clogged pores causing acne breakouts. With the carbon laser treatment, the unclogging of the pores become easy. Also, it reduces the excess oil production in your skin.
Providing a radiant gleam to your skin.
Carbon Laser Peel Treatment helps in rejuvenating your skin and gives it a natural glow. Further, it removes all the impurities from your skin. It ends in giving you a soft, supple, and youthful skin.
Reduction of Fine Lines and Wrinkles
A Carbon Laser Peel Treatment can help reduce the appearance of fine lines and wrinkles, leaving skin looking and feeling more youthful and smoother.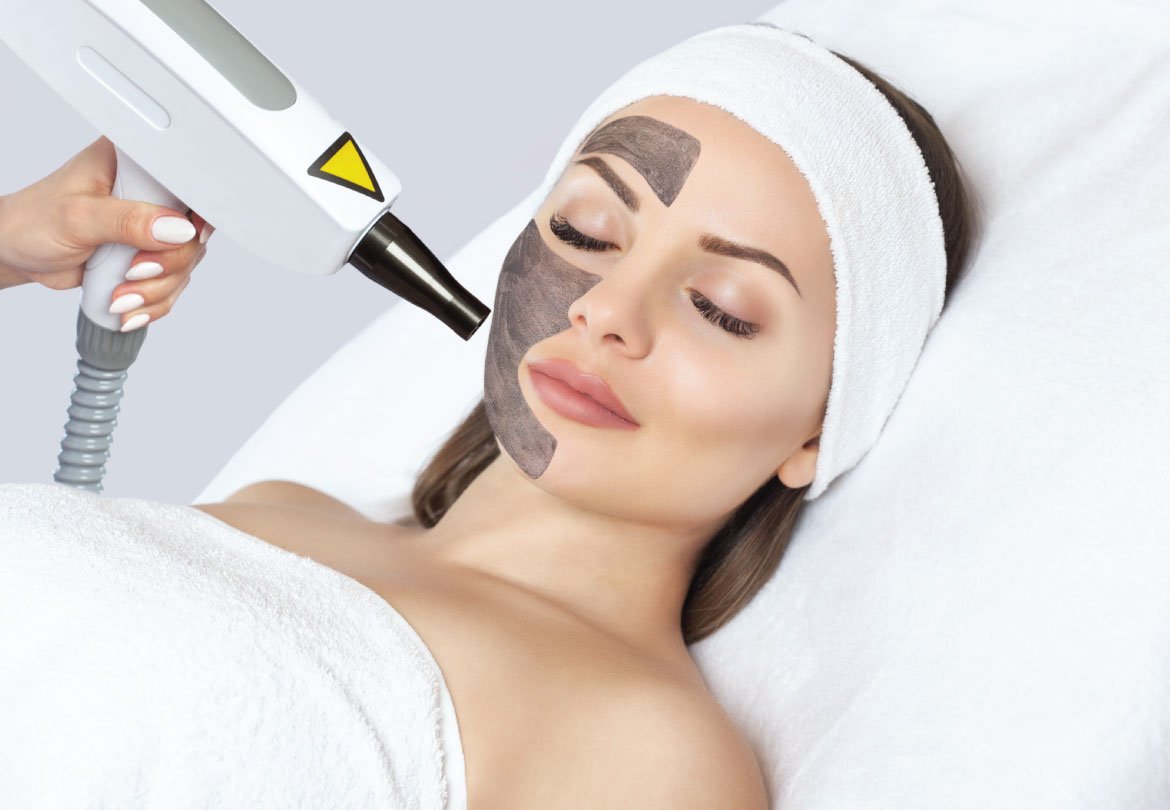 Carbon Laser Peel treatments are a safe and effective way to reduce the signs of aging and improve the overall appearance of skin.
Reduction of Acne and Acne Scarring
The Carbon Laser Peel treatment can help reduce the appearance of active acne and the scars                   it leaves behind. This treatment helps to reduce inflammation, redness, and the appearance of acne scars, leaving the skin looking clear and healthy.
Reduction of Hyperpigmentation
Carbon laser peel treatments can help reduce the appearance of hyperpigmentation and age spots, restoring your skin's natural, even tone.
The laser penetrates deep into the skin to break up dark spots, allowing the top layers of skin to peel away, revealing a brighter and more even complexion.
Conclusion
The carbon laser peel treatment is a safe and effective way to reduce the appearance of wrinkles, age spots, acne scars, and other skin imperfections. It can also improve the skin's overall texture, tone, and clarity. It is important to discuss the procedure with your doctor and make sure you understand all the risks and benefits. With proper care, you can enjoy the benefits of the carbon laser peel treatment for many months to come.